Official Pentair IntelliFlo Videos
Pentair IntelliFlo VSF Marketing Video
Pentair IntelliFlo VSF Marketing Video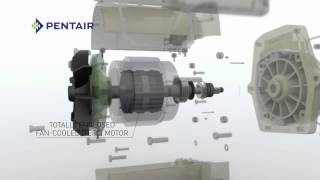 How To Replace A Pump Seal
How To Replace A Pump Seal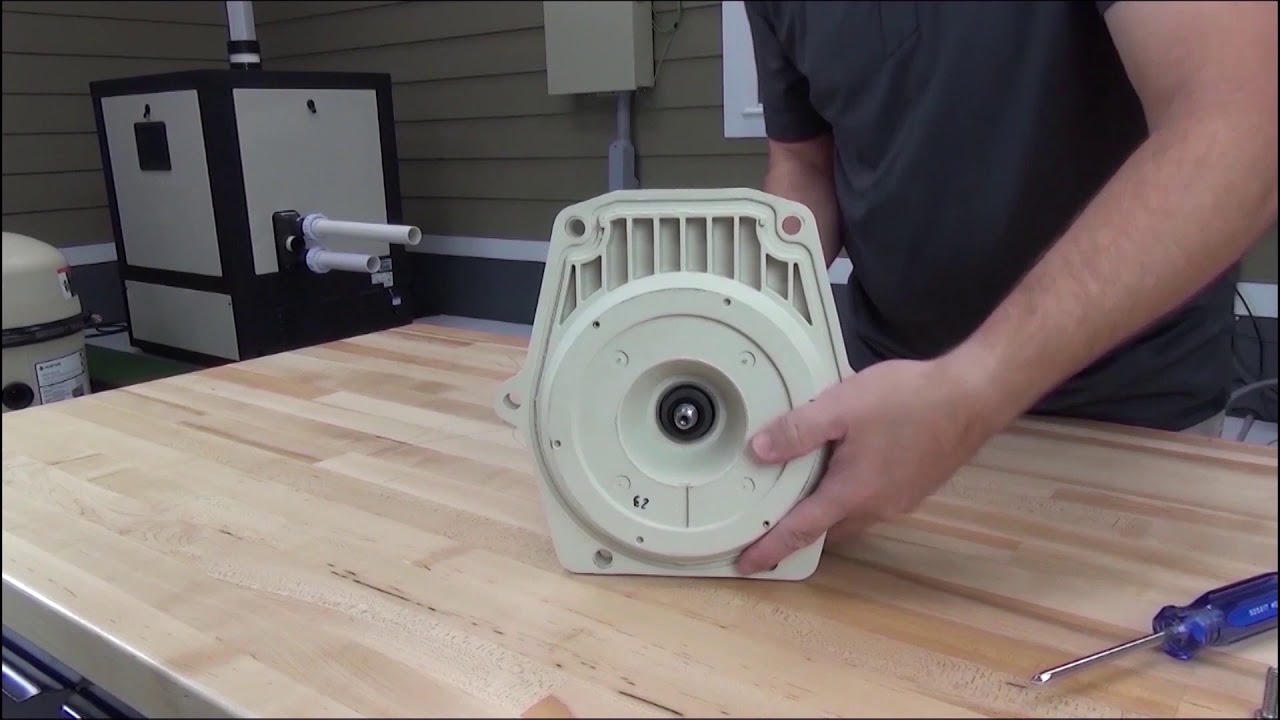 Dimensions & Technical Files
Pentair offers 2 different levels of warranty.
1) TradeGrade – 3 year warranty when purchased from a local dealer and installed by licensed professional
2) Purchased Online – 60 day limited warranty
You will need your serial number to register your Pentair IntelliFlo VSF pump.  You will find this on a silver tag on the side of the pump housing.
Troubleshooting & Troubleshooting Codes
Electrical Specifications
Circuit Protection: Two-pole 20 AMP device at the Electrical Panel.
Input: 230 VAC, 50/60 Hz, 3200 Watts Maximum, 1 phase
*Note: To avoid nuisance trips use a Pentair or Siemens breaker.  The VSF drives puts out a fair amount of electrical noise.  The Pentair (rebranded Siemens) breakers have a slightly higher tolerance before the GFCI will activate.  Most GFCI breakers are looking to interrupt at 3 Ma where Siemens allows up to 5 Ma. 
Electrical Installation
Note: ALWAYS reinstall the drive lid onto the field wiring compartment when leaving the pump unsupervised during servicing. This will prevent foreign matter (i.e. rainwater, dust, etc.) from accumulating in the drive.
Note: When connecting the pump to an automation system, continuous power must be supplied to the pump by connecting it directly to the circuit breaker. When using an automation system, be sure that no other lights or appliances are on the same circuit.
Bonding
1. Bond the motor to the structure in accordance with the National Electrical Code. Use a solid copper bonding conductor not smaller than 8 AWG. For Canadian installations, a 6 AWG or larger solid copper bonding conductor is required. Run a wire from the external bonding screw or lug to the bonding structure.
2. Connect the wire from the accessible bonding lug on the motor to all metal parts of the swimming pool, spa, or hot tub structure and to all electrical equipment, metal conduit, and metal piping within 5 feet (1.52 meters) of the inside walls of the swimming pool, spa, or hot tub. Run a wire from the external bonding screw or lug to the bonding structure.
Wiring
1. Be sure all electrical breakers and switches are turned off before wiring motor.
2. Be sure that the supply voltage meets the requirements listed on the motor nameplate. If these requirements are not met, permanent damage may occur.
3. For wiring sizes and general guidelines for proper electrical installation, please follow the specifications defined in the National Electric Code and any local codes as required.
4. Use strain relief and be sure all electrical connections are clean and tight.
5. Cut the wires to the appropriate length so they do not overlap or touch when connected.
6. Reinstall the keypad after wiring the pump by plugging the cover back into the drive wiring connection and re-seating the keypad in the desired orientation with the four (4) corner screws.
Note: Ensure that the keypad cable is not pinched between the drive and keypad during re-seating.
Grounding
1. Permanently ground the drive using the green ground screw, as shown below. Use the correct wire size and type specified by National Electrical Code. Be sure the ground wire is connected to an electrical service ground.
2. The pump should be permanently connected to either a circuit breaker, 2-pole timer or 2-pole relay. Note: If AC power is supplied by a GFCI circuit breaker, the pump should be wired on its own independent circuit unless the pump is operated in tandem with a Pentair salt chlorine generator.
How do I prime a pool pump?
Tab #2
Tab Title
How do I prime a pool pump?
Priming a pool pump is easy!
Turn off pump. Confirm that pump is off and filter pressure is at 0.  Open air bleeder valve.
Close suction valves. Close return valves as well if equipment is significantly lower than pool water level.
If pump is not secured to base use care to prevent damage to plumbing. Use rubber mallet to open pump lid.
Thoroughly clean out pump basket. Inspect for cracks.
Replace pump basket. Ensure pump basket is full of water.  Add more if needed.
Use lube on pump lid gasket.
Replace Lid.
Open any valves you have closed.  Leave air bleeder open.
Turn pump on.
Ensure pump primes. Purge filter of any air and close air vent. Ensure filter pressure returns to normal.
Tab #2
Tab Title